Time is running out, our 20% OFF sale ends today!
Original scents created by the Harlem Candle Company,
inspired by the Harlem Renaissance.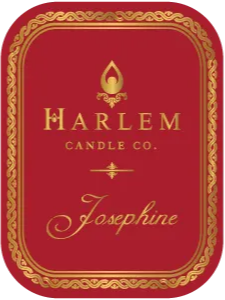 Inspired by the legendary Josephine Baker's boudoir, this warm, sensual scent opens with vibrant bergamot blending into a heart of lush Moroccan Rose and Indian Jasmine. Amber, sweet tonka bean and precious sandalwood provide a beautiful finish as exquisite as Josephine herself.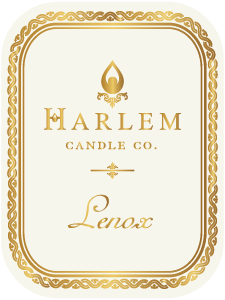 Essence of Seductive Flowers
Evoking the soul of Lenox Avenue in Harlem, succulent tangerine and tart green apple set the stage for a seductive heart of lush gardenia and creamy coconut that gives way to a potent background of sweet bourbon vanilla and gilded sandalwood.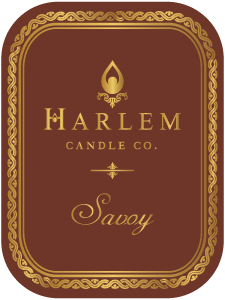 Essence of Tropical Enchantment
The glamour and excitement of The Savoy Ballroom kept Lenox Avenue jumping for decades. Our Savoy scent is beautifully reflected with a luscious overture of blackcurrant, tart mandarin, crisp green apple, and juicy pear which evolves into a flirtatious heart of Lily of the Valley and jasmine petals...
Essence of Sparkling Citrus
Like the spirited neighborhood that inspires it, our Sugar Hill fragrance reflects the 'sweetlife' fostered by the Harlem Renaissance and that remains an invigorating force today. A burst of fresh and sunny notes of Buddha's hand lemon and bergamot mingle with delicate orange flower, bright neroli...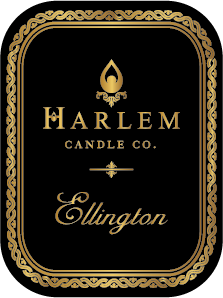 Our Ellington fragrance is a tribute to Duke Ellington, the vibrant Harlem legend who infused the neighborhood and the world with a new kind of music and energy. It opens with juicy bergamot, tangy cinnamon and crisp clary sage that melts into a luminous heart of Lily of the Valley...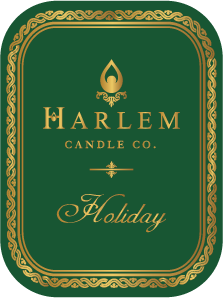 Inspired by iconic jazz singer Billie Holiday's favorite perfume, Emeraude. Holiday is an aromatic blend of fir balsam, pine needles, mint-infused eucalyptus, and a feminine heart of ethereal blue hyacinth that is strong and full-bodied, yet fragile and dreamy… just like Billie.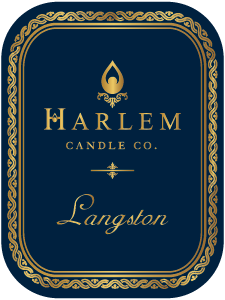 Essence of Tobacco and Amber
The Langston fragrance celebrates elements of the jazz poet's creative vision with fragrance accords reflecting some of the strong symbols in his life... the worn vintage leather of his favorite armchair, aromatic tobacco laced with a hint of clove and vanilla from the pipes of the neighborhood men...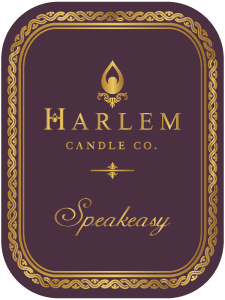 Essence of Bourbon and Palo Santo
Speakeasy evokes the night, it's mystery and forbidden touch. Inspired by the secretive nightclubs during the peak of prohibition in Harlem, this rich, dynamic scent is intoxicating with fragrance notes of palo santo, bourbon, dark chocolate and plum blossom.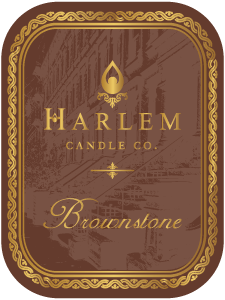 Essence of Cardamom and Sandalwood
Our Brownstone fragrance celebrates the iconic brownstone homes in Harlem that glow with personality. Flower boxes blow in a soft breeze as balmy smells of bergamot, cardamom, and freesia drift across welcoming stoops where residents lounge and gossip on warm days...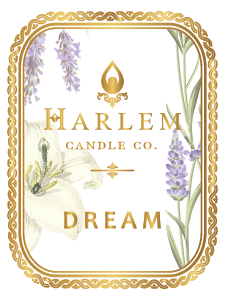 Essence of Lavender and Wild Ginger
A perfectly relaxing fragrance that evokes a feeling of serenity and tranquility, DREAM opens with Provençal lavender, pimento berry, and bergamot. A lush, emotional heart of jasmine and Iris is spiked with zesty wild ginger and crushed pine needles...
Essence of Roses and Sandalwood
Our LOVE fragrance represents a dramatic romantic theme with both masculine and feminine accords melding beautifully together. A sensual heart of lush rose celebrates James Baldwin's deep affection for his garden in Saint-Paul-de-Vence...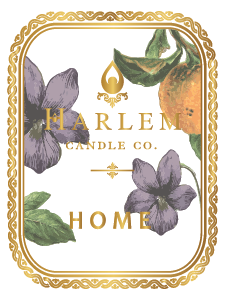 Essence of Bergamot and Green Tea
HOME is refined, elegant and undeniably luxurious. The sparkling citrus top notes of Bergamot, Mandarin and Italian Neroli blend seamlessly with a delicate floral heart of Violet, Lilac and Jasmine. Aromatic Green Tea Leaves tantalize and awaken the senses...