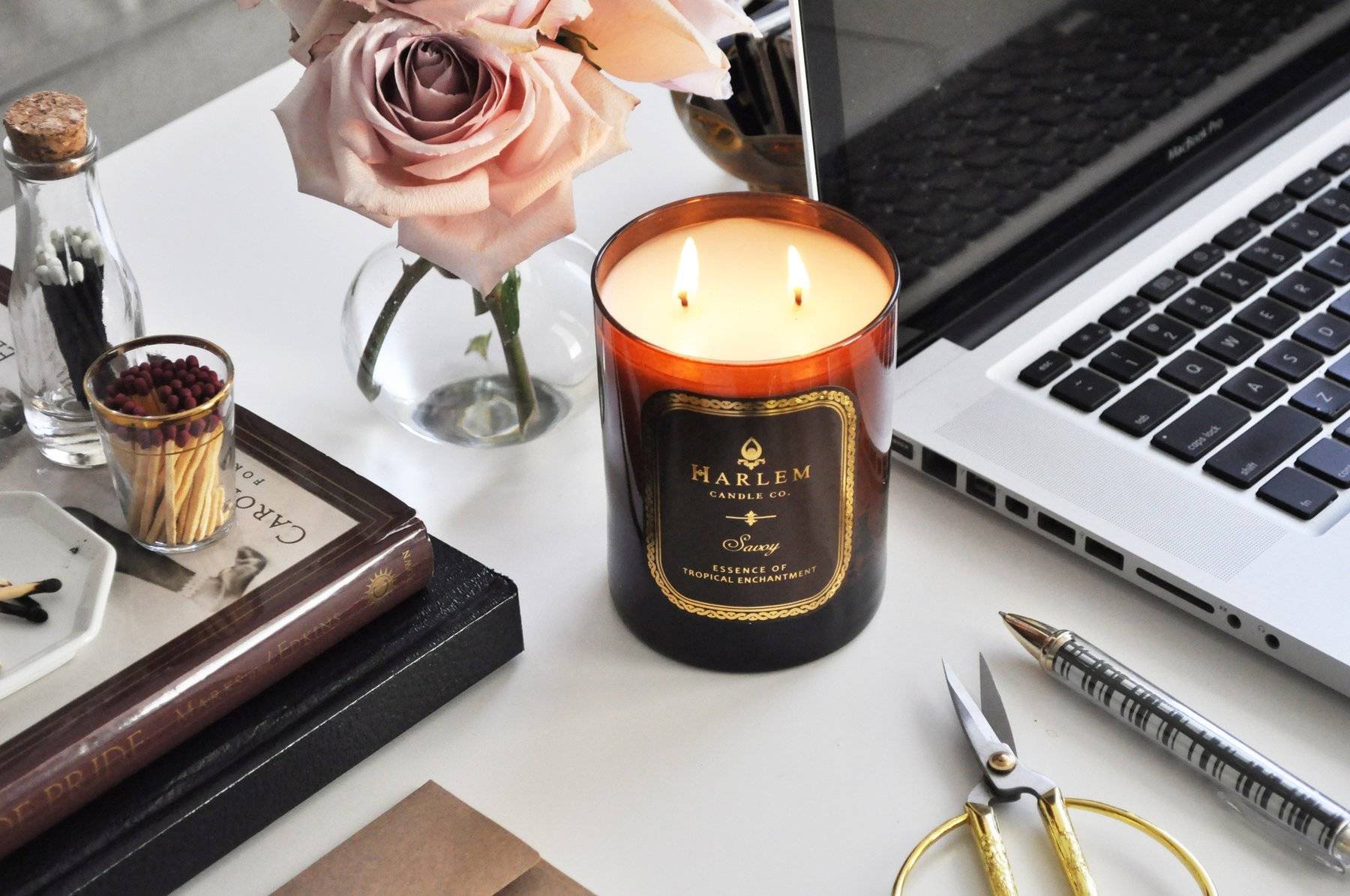 Harlem Candle Company
"Savoy" luxury candle
The Savoy Ballroom was the soul of Harlem, and kept Lenox Avenue jumping for decades. It was a block long, dripping with glittering crystal chandeliers and an elegant marble staircase, and is known for having birthed the Lindy Hop.   The glamour and excitement of nights on that iconic dance floor are beautifully reflected with a luscious overture of blackcurrant, tart mandarin, crisp green apple and juicy pear evolving into a flirtatious floral heart of Lily of the Valley and jasmine petals. Sensual sandalwood and sheer musk bring warmth to perfectly balance this intoxicating blend.
Top: Ozone, Cassis, Mandarin
Mid: Lily of the Valley, Pear, Apple, Jasmin 
Bottom: Musk, Sandalwood
Volume: 12oz


Diameter: 3.25 in
Height: 4.25 in
Burn time: 80 hours
Lovely
The perfect scent for this time of year but also appropriate for all year round! It's tropical, yet not overpowering. An amazing blend of fragrance. The burn on these candles are by far the best I've experienced.
Fabulous candles
What a wonderful symbolic candy to represent Harlem culture
Lovely
This smells lovely. Don't be thrown of by the tropical fruit description. This is not a fruity cheap hack. It is a lovely, mature and elegant scent. Definitely a repurchase for me. And I am self admitted candle snob.