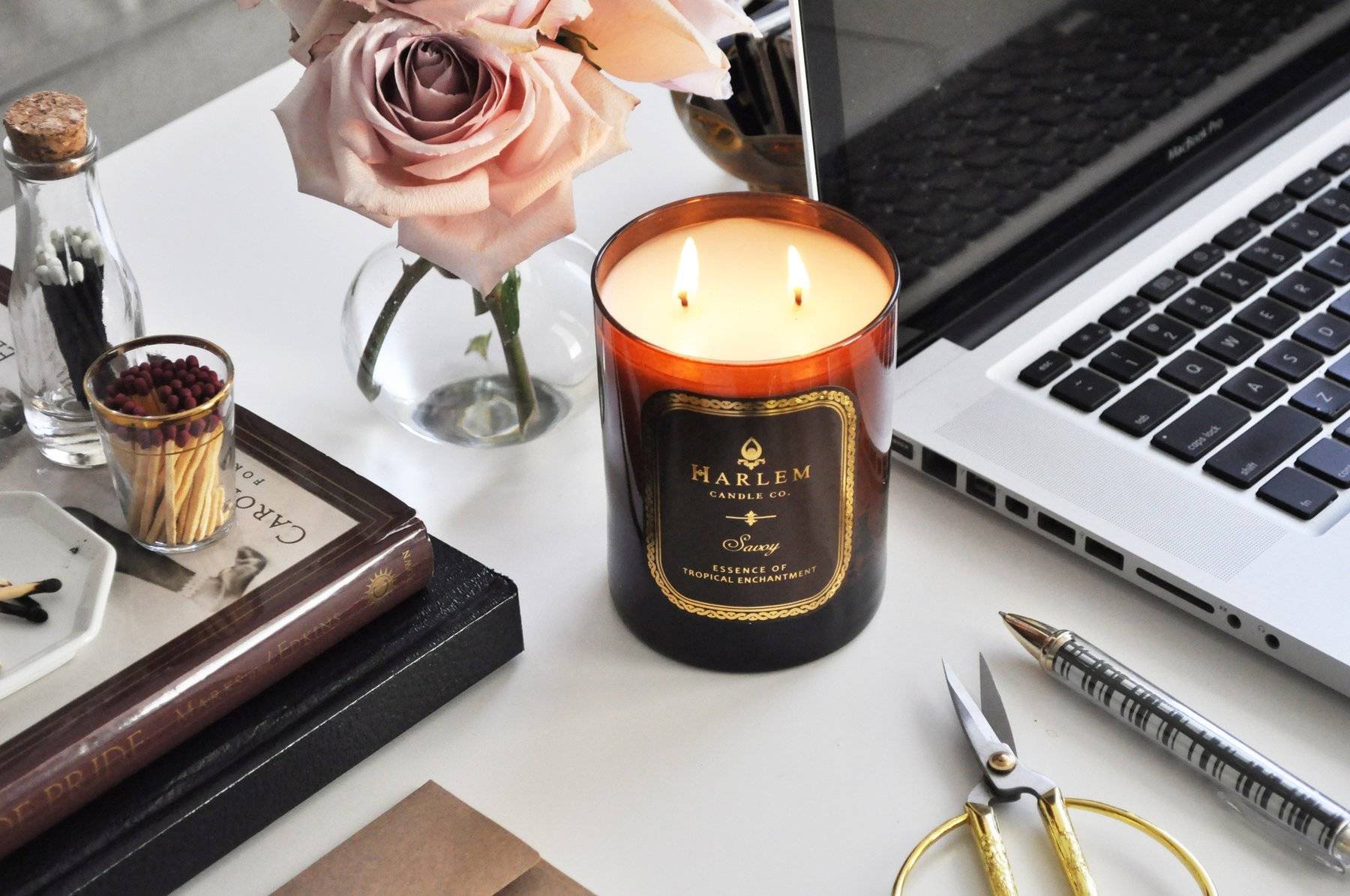 Harlem Candle Company
"Savoy" luxury candle
The Savoy Ballroom was the soul of Harlem, and kept Lenox Avenue jumping for decades. It was a block long, dripping with glittering crystal chandeliers and an elegant marble staircase, and is known for having birthed the Lindy Hop.   The glamour and excitement of nights on that iconic dance floor are beautifully reflected with a luscious overture of blackcurrant, tart mandarin, crisp green apple and juicy pear evolving into a flirtatious floral heart of Lily of the Valley and jasmine petals. Sensual sandalwood and sheer musk bring warmth to perfectly balance this intoxicating blend.
Top: Ozone, Cassis, Mandarin
Mid: Lily of the Valley, Pear, Apple, Jasmin 
Bottom: Musk, Sandalwood
Volume: 12oz


Diameter: 3.25 in
Height: 4.25 in
Burn time: 80 hours
Gorgeous and delightful
A great-smelling and -looking candle to enhance your favorite spaces.
A Breath of Beauty
This candle exudes elegance and grace. This is my third order in a month.
Absolutely gorgeous
This scent is heaven. It's tropical and floral in the most elegant way. The scent is layered, complex and smooth and the candle itself burns beautifully and looks gorgeous lit or unlit. I can't rave enough about it - suffice it to say I received Savoy and Holiday, and upon waking up the next morning I hurried to order 3 additional scents. The husband was even talking about how good it smelled the next day. We're hooked!
Heavenly
This candle is wonderful. It is subtle and not overpowering! Would definitely repurchase for myself and also as a gift.