The Harlem Renaissance was shaped by talented singers and musicians like the iconic Billie Holiday. A natural at her craft, Billie started singing in nightclubs in Harlem in the 1930's, and the world stopped and listened. Completely enthralled, her admirers nicknamed her "Lady Day" and worshipped every note that came from her lips. We, too, adore Ms. Holiday so much that we decided to pay tribute to her through our Holiday Luxury Candle.
Eleanora Fagan, otherwise known as Billie Holiday, was born on April 7, 1915, in Philadelphia, Pennsylvania.
Billie Holiday is regarded as one of the best jazz singers in history. Her talent was short-lived, however, as she battled a rough childhood and addiction later as an adult. Born to a teenage single mother and absent father, Billie's childhood was filled with struggle. She often missed school and was eventually sent to a facility for troubled girls. She was only 9 years old at the time.
As a way to cope with her tough early years, Billie quickly found comfort in music. She eventually moved to Harlem, NYC, to give pursuing music professionally a shot.
It was in 1930 that Holiday started to sing in local bars. She renamed herself "Billie" after the actress Billie Dove, and she was quickly discovered by John Hammond while performing in a Harlem jazz club.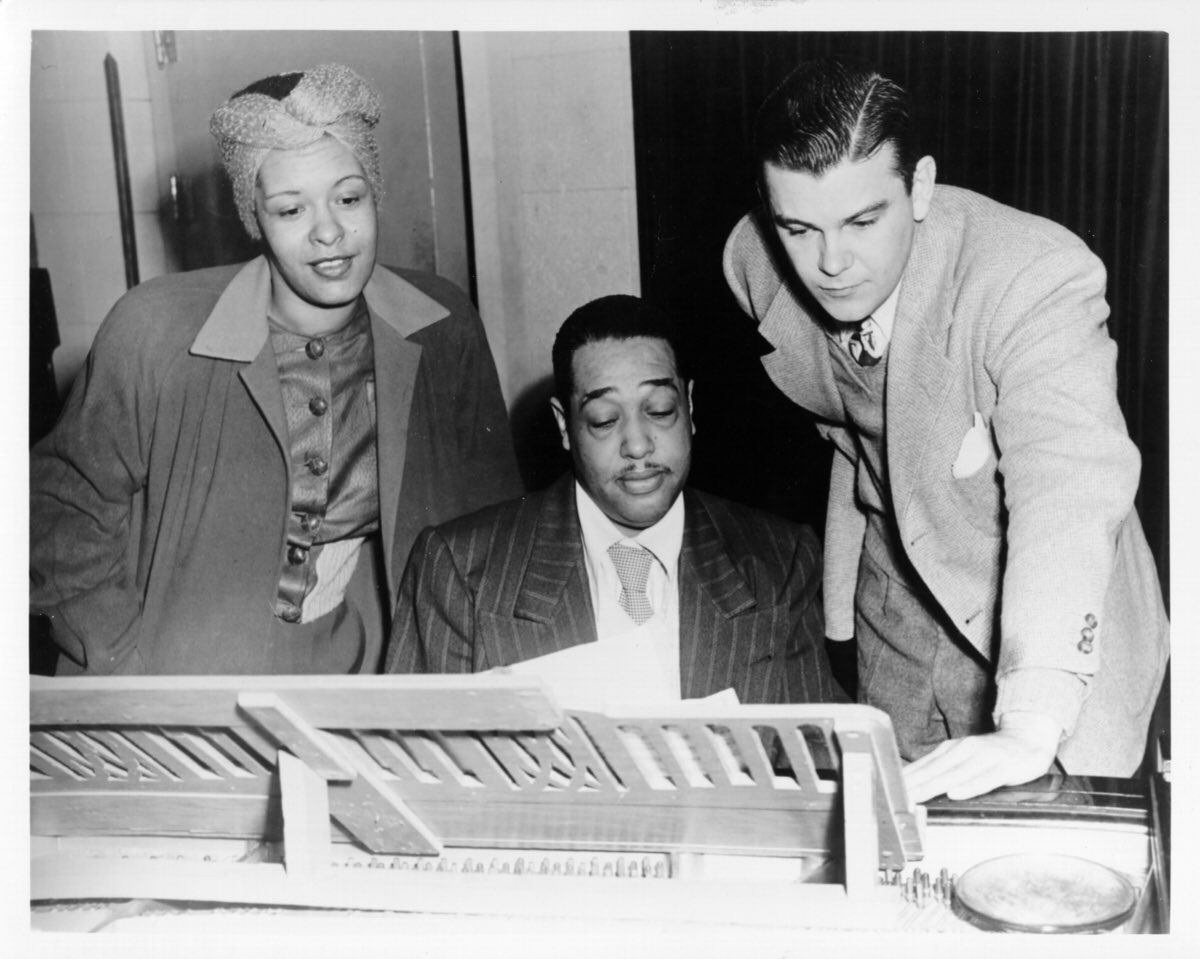 This connection with John Hammond jump started her career, and soon she was working and recording tracks with notable musicians such as Benny Goodman, Teddy Wilson, and Duke Ellington.
Billie also befriended saxophonist Lester Young, a member of the Count Basie orchestra, around this time. Upon joining the orchestra, herself, Lester gave her the nickname 'Lady Day.'
Holiday went on to continue growing her stage persona through her solo career. It was in this time that she started wearing the famous gardenias in her hair and recorded some of her greatest hits, including "God Bless the Child" and "Strange Fruit."
Unfortunately, Holiday also got involved with substance abuse towards the end of her career, but this didn't stop her from having a influential impact on jazz music and pop singing that is still evident today.
Billie Holiday started singing in nightclubs in Harlem in the 1930's while wearing her signature white gardenias in her shiny black hair. The Holiday candle is inspired by Billie's favorite perfume, Emeraude, and is considered strong and full-bodied, yet fragile and dreamy… just like Lady Day. It sets a beautiful mood for holiday time and all year round.
On top, it evokes an aromatic blend of fresh Winter spruce and pine needles, developing into Eucalyptus, fir balsam and spicy cedarwood, and ending with a heart of ethereal blue hyacinth.
This fragrance has become such a best seller that we also decided to create a "A Night Club Map of Harlem" collector's edition of it, featuring a green matte glass with gold design. 
| | |
| --- | --- |
| | This fragrance has become such a best seller that we also decided to create aThis fragrance has become such a best seller that we also decided to create a |
| This fragrance has become such a best seller that we also decided to create aThis fragrance has become such a best seller that we also decided to create a | |