Icon Series: Duke Ellington
"My attitude is never to be satisfied, never enough, never." - Duke Ellington
It was with this diligent mindset and work ethic that Duke Ellington, an icon in the history of jazz music, was able to create an impact as great as he did in the world of music. Duke Ellington is regarded as one of the world's most legendary composers, pianists, and bandleaders. Read on to see why he's the inspiration for our Ellington Luxury Candle.
Edward Kennedy Ellington, nicknamed Duke for short, was born in the late 1800s in Washington, D.C. to two musicians. As a result, he was quickly immersed into the world of music and began learning piano at the age of 7.
Duke wrote his first composition, "Soda Fountain Rag," as a tribute to his job as a soda jerk. He was only 15 years old at the time. Later on, Duke was offered an art scholarship to the Pratt Institute in Brooklyn, New York, but opted out of it to pursue his passion for ragtime instead. By the age of 17, he was playing professionally.
From there, Duke continued performing in nightclubs on Broadway and became the bandleader of a sextet. This group grew and was eventually comprised of 10 musicians, including the famous Cootie Williams, Rex Stewart and Johnny Hodges. He even collaborated with the widely admired vocalist Ivie Anderson to sing many of his compositions.
Some of his most popular songs included "It Don't Mean a Thing if It Ain't Got That Swing," "Sophisticated Lady," "Prelude to a Kiss," "Solitude" and "Satin Doll." However, one song seems to really stand out in his life's work. Composed in tandem with Billy Strayhorn, "Take the A Train," is considered Ellington's most famous jazz tune. The "A" refers to the A subway line in New York City. Ellington went on to win 12 Grammy awards over the course of his career.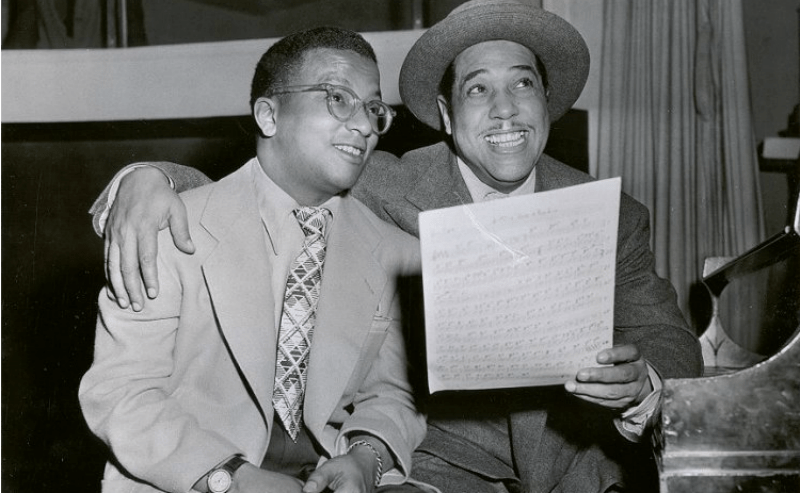 Shortly after starting the Harlem Candle Co, Founder Teri Johnson was doing research on her family and stumbled across a photo of Duke Ellington, his wife Edna Ellington and her grandfather Edwin F. Norwood, who was a jazz lover and often hosted jazz concerts at his home in Florida.
When Duke played Harlem for the first time back in 1927, his jazz was sizzling hot and his vibe was cooler than cool, and no one had ever heard anything like it. He infused the neighborhood and the world with a new kind of energy, and music was changed forever. The Ellington candle pays loving tribute to this legend with fragrance notes of... 
Top notes of juicy bergamot, tangy cinnamon and crisp clary sage, a luminous heart of Lily of the Valley, heady rose and fresh lavender, and a warm swinging base of spicy patchouli, crystalline amber and soft skin musk.